Onam brings lot of nostalgic memories about our childhood and school onam celebrations. There are lot of popular Onam Songs Onappaattu that are all time favorite of all malayalees. In old days people are egarly waiting for onam to celebrate onam holidays with friends and family, to watch movies and shows in Tvs.
At that time many comedy program cassettes also release, like "Dhe Maveli Kombath" Etc. In this post we have added few Old Onam Songs or onappattu Videos for this Onam
The folk songs specially prepared for Onam and sung during Onam season are collectively called Onapaattu 2018. There is a rich tradition behind onavillu, these are transferred to next generation and goes on. These songs have a great rhythm and invokes a feeling of togetherness in everyone's heart. The origination of these songs are unknown. Onapaattu is a great pride for every Malayali as it enriches the festivities of Onam. The famous Onam Songs Onappaattu include.
New Onam Songs Onappaattu Malayalam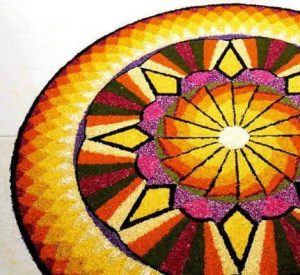 New Onam Songs Onappaattu 2019 Collection
Maveli Naadu Vaanidum kaalam Onam Song.
' Maveli naadu vaanidum kaalam
Manushar ellarum onnu pole'
This line means – As long as king Mahabali rules the kingdom everybody will be treated equally.
Another song:
Everyone ready for Onam festival 2018 . In this Post we have posted about songs for onam . Hope this one usefull for you all. We will add more onampattukal here.
Related: Onam Festival Interesting facts
Poovili Poovili ponnonam aayi
Nee veru nee veru Ponnona thumbi'
There are many classes of Onam songs, these include Vanjipaatt- sung during boat races, thiruvathira songs, devotional song, thumbi tullal songs and many more.
Kuttanadan punchayile'- is a world famous vanjipaatu.
The music loving people of Kerala loves to sing onapaattu with great pride.
Want to More about Onam Songs and More information of Onam Poems, Old Onam Songs and informations.